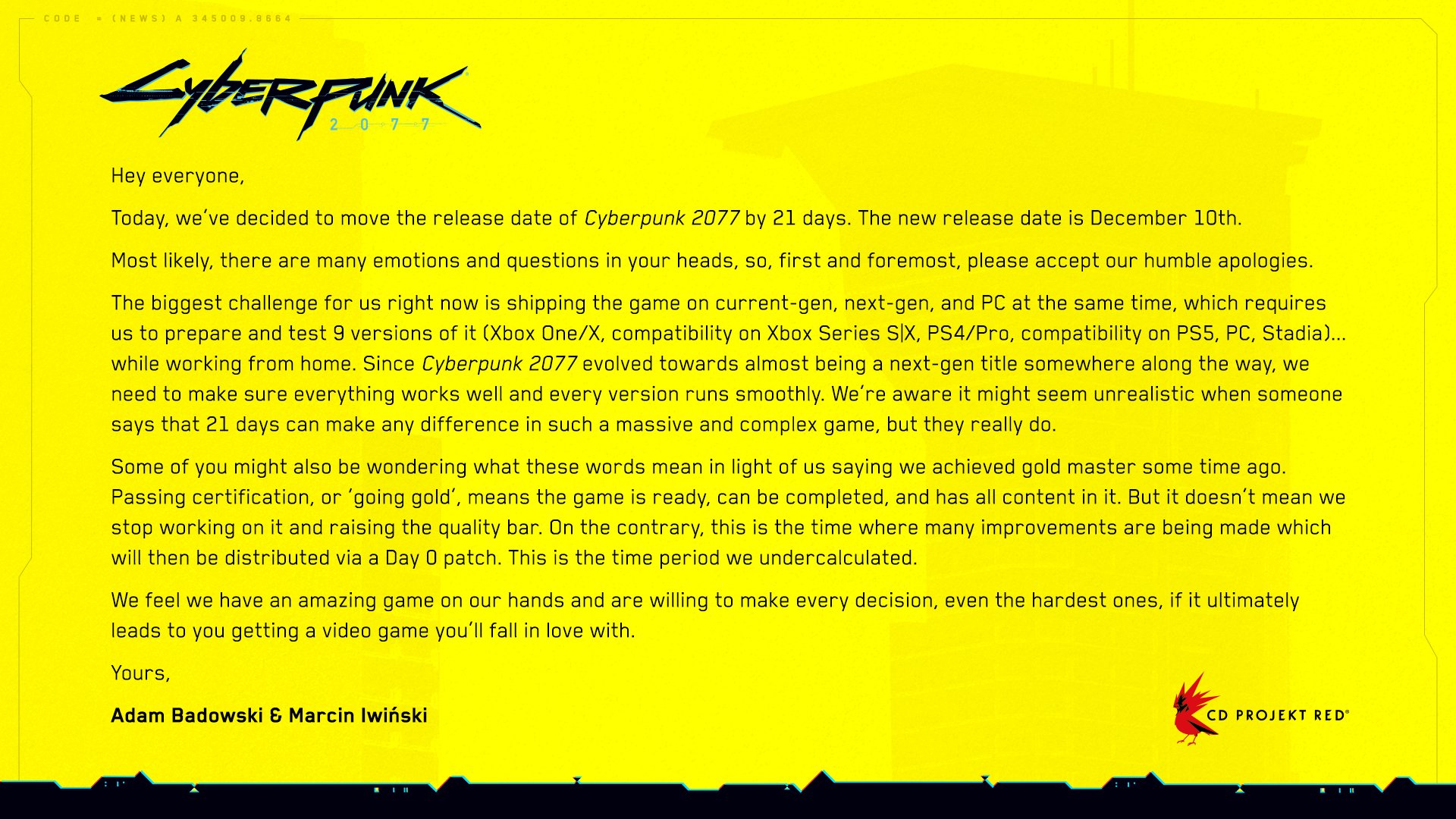 First half my state is on fire again, and now this.
In a tweet sent by the official @CyberpunkGame handle, CD Projekt Red has once again delayed Cyberpunk 2077. Not by much; just 21 days we're assured. The company's reasoning is clear in the message delivered: the delay is to have a massive day 0 patch.
Having worked on plenty of software, this is frustrating but not unexpected. CD Projekt Red has regularly delivered high-quality titles in both performance and vision. And the last thing any of us wants is a buggy game on release day. Nothing is more infuriating…except for console gamers downloading a massive 10GB upgrade. Well, we don't have to worry about that. Not as badly, anyways.
In the message from President and CEO Adam Kiciński and Marcin Iwiński, there are 9 separate platforms to QA for: 4 Xboxs (One, X, Series X, Series S), 3 Playstations (PS4, PS4 Pro, PS5), Google's Stadia, and of course PC. I've done (and still do) QA, that sounds nightmarish. So As bitter as I am that I won't be able to play over Thanksgiving, I'm confident we'll get it. This year even. Of course there's plenty of legitimate skepticism, so let's wait and see.
With the limited stock of NVIDIAs Ampere GPUs and waiting for the release of AMD's 6000 series, the three extra weeks may be what we need to play at full spec. Who knows.